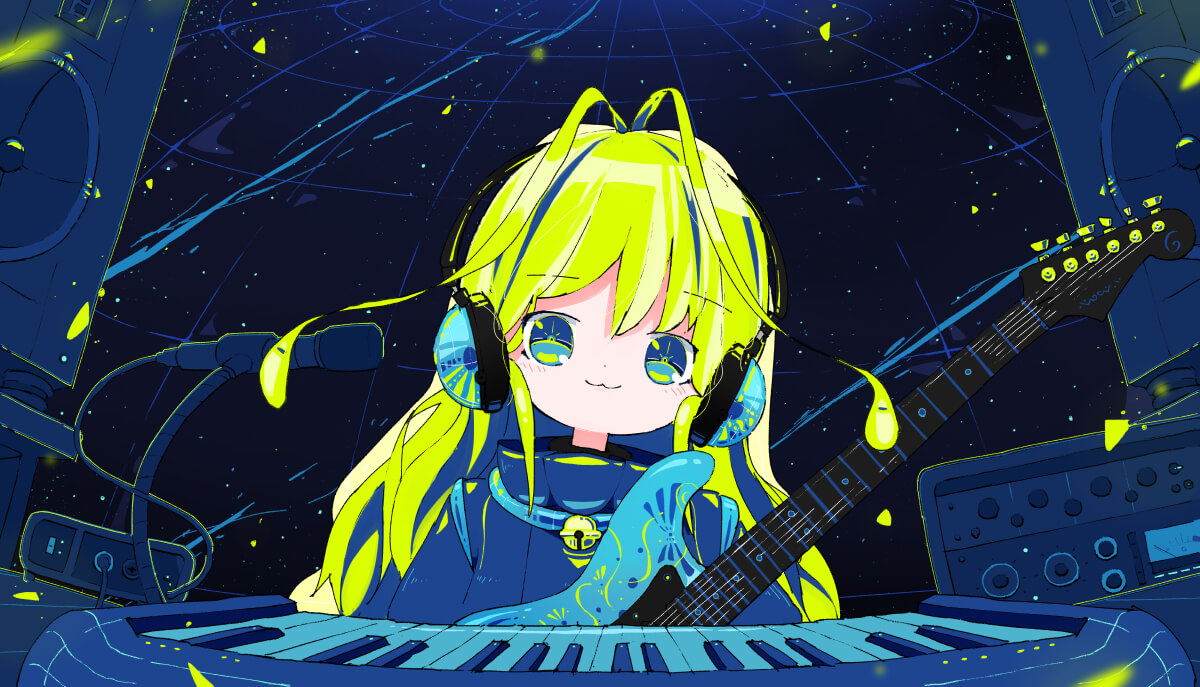 Illust: はるまきごはん
Stems
Stems is a data format that is written out
for each type of musical instrument and purpose.
VOCALOID-P cooperated with the release of Stems!
Let's liven up the "Remix culture" by posting freely arranged songs to Niconico during "The VOCALOID Collection" period!
The posted songs may be featured on Niconico live stream and ranking projects.
Please post them!
* The download period has ended.
或世界消失

柊マグネタイト

アルティメットセンパイ

ピノキオピー

アルビノ -revive-

buzzG

いかないで

想太

乙女解剖

DECO*27

オルソドクシア

ぐちり

完全性コンプレックス

やみくろ

旧約汎化街

柊マグネタイト

キレキャリオン

ポリスピカデリー

グッバイ宣言

Chinozo

シカバネーゼ

jon-YAKITORY

自殺志願者が余命191秒で見た憧憬

おくのほそみち

ジャンキーナイトタウンオーケストラ

すりぃ

Sweet Devil

八王子P

千本桜

黒うさ

ダーリンダンス

かいりきベア

だから言ったでしょ?

EasyPop

ダンスロボットダンス

ナユタン星人

だんだん早くなる

40mP

ちがう!!!

カルロス袴田(サイゼP)

テオ

Omoi

天樂

ゆうゆ

PARTY

よたばいと

ハイファイレイヴァー

EasyPop

Hand in Hand

kz (livetune)

ヒバナ -Reloaded-

DECO*27

フューチャーコール

よたばいと

ブラック★ロックシューター

ryo (supercell)

ボッカデラベリタ

柊キライ

MACARON

ATOLS

みくみくにしてあげる♪【してやんよ】

ika

ムジカルマジカルシンドローム

タケノコ少年

Mr.D

あ子

メルティランドナイトメア

はるまきごはん

メルト

ryo (supercell)

ラズベリー*モンスター

HoneyWorks

ワールドイズマイン

ryo (supercell)